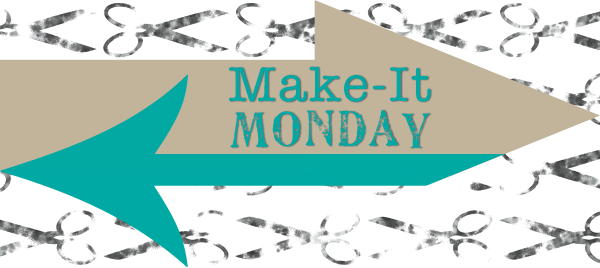 The exciting news for today is that I completed the quilt top for the Special White Quilt Project. Progress has been made. Lessons learned during this process will help improve future projects. It was a good project over all.
This is not the greatest picture of it. I had to quickly pull it up off the floor. I am just glad that it is done. I have decided that there is no good way to get a good picture of a pieced, solid white quilt top. The seams all show. The wrinkles always look worse.
Lessons learned from this project:
Sewing in the gathered/ruffled strips was a lot of fun. [Insert sarcasm here!] Getting the top and bottom gathers evenly distributed was not as easy as it looked. It did not work out as well as my plan should have in theory. I broke each strip down into 4 sections to help distribute the gathers evenly across the width of the quilt. It still did not help spread them evenly. That is just a lot of gathers/ruffling.
Sewing borders on a quilt with gathered/ruffled strips is a lot of fun. [Insert sarcasm here!] Squaring up a quilt with edges that are not going to lay flat – ever – is a challenge at best. I had not accounted for this when I went to even up the edges of my quilt top when it was complete. I had lots of uneven edges from sewing all my strips together. I needed to make the edges straight and "square it up." That was a lot easier in theory than in practice because I had introduced "fluff" into my quilt that made it pucker.
Account for the fact that your fabrics are not all going to have the same usable widths of fabric once cut. I cut my strips. Each fabric had a different width of salvage edge to cut off. That left me with a varying length of strip. I did not factor that in when I sewed some of my strips together. Some of them matched up fine, but as you can see in the picture I have this jagged center line going up my quilt. It will be less noticeable once I get the layers together and get it quilted, but it is there.
Make sure that your texturing fabric is not going to unravel quickly. While I did want a lighter weight fabric, in theory, to do the gathered/ruffled strips, the fabric that I used was a tad too light weight. It was what I had on hand already so I used it but while it was 100% cotton, it had raveling issues. It was fine once I got it stitched, but cutting and sewing were a fuzzy mess at times. I experienced this mostly in the gathered panel more than on the folded and sewn panel.
I learned a lot making this quilt. I had a lot of fun doing it.
Stalled out. Lessons Learned.
Unfortunately, getting that quilt actually quilted is going to prove to more of a challenge than I originally accounted for. That will have to wait for a couple of weeks at least. I am going to have to find a solution for it quickly, but I could not find one this morning when I was out running errands. It will have to remain a work in progress until I find what I am looking for or come up with another solution.
That does not mean that we stop working. We sew onward!
Progress made on another quilt project
Today, while I was out running errands, I purchased the fabric for the next project. Like I said, we are not stopping.
I have been looking for some green fabric that was soft and feminine for a while. I wanted something a tad more green personally.  Unfortunately, even though Pantone has declared that green is in for Spring of 2017, the fabric collections have not caught up to reflect that yet. I have been looking since Fall 2016. I still have not found it.
I had been given the go ahead to work with whatever colors inspired me…
Today, I found something that I could work with. Check out these beauties that I found at Walmart of all places. I really had to search the shelves to find all of these. I originally started with the turquoise, aqua, and grey fat quarters. They have a lot of choose from right now. The problem was that I was not feeling completely inspired even though I had a stack of them in my hand. The color was calling to me, the fabric designs and patterns were not. It was not going to work.
Buy fabrics that catch your eye
So I wandered down the aisle to the bolts of fabric. The one in the top right of the picture is what caught my eye first. Then the one below it on the right. Then I found the grey one on the left (next to the top). I was loving the combination! I was starting to feel something. I needed a darker piece. I needed a lighter piece. I kept looking. I found all of these and I was more than delighted to not have to make yet another stop at the fabric store.
These fabrics are not all from the same fabric lines/collections. The top one on the left and the top three on the right are from the same collection. The other four fabrics are from four different collections.
This has the green that I was looking for without screaming neon green that was so popular last Fall. As you can see there is still a touch of that more neon-ish green in the darker of these prints. It works in smaller doses. I have a tendency to lean toward the more turquoise colors. They make me happy. They inspire me. They are my happy place. I also find grey to be a subtle but calming, happy color in certain instances.
So this is what I will be working on for the next little while.
I am thinking about a quilt pattern that is bold and makes a statement.