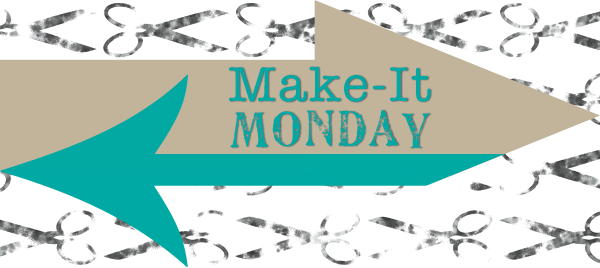 This weekend, I was visiting the studio of Kathy's Needle and Thread in Spring, Texas. Here are some behind the scenes shots of our time in this long-arm quilting studio.
This was a two part mission:
Get some machine embroidery work done on a lab coat.
Quilt as many quilts as I could get done in two days on the long-arm quilting machine.
The trip was a success on one account. You will read about that tomorrow. The trip was not so successful on the other part. Unfortunately, there are some things that just cannot be planned for – machine troubles.
Here is a little overview of how a long-arm quilting machine works, however. Just a few snapshots I got real quick between each step as I had time.
Here we are oiling the machine and getting it ready for quilting. That is my mother, Kathy Hellewell. She is the owner of Kathy's Needle and Thread. I am kind of lucky to have such an awesome mother.
For your information, this machine takes approximately 45-60 minutes to load a large quilt. Today it took us 50 minutes to get everything lined up properly and loaded onto the individual rollers.
Here is a close-up of the machine. I am including it because many people do not know what a long-arm quilting machine looks like. It is big! It has handles on the front and back of the machine. You can see that it sits on a roller track. You use the handles to move it back and forth along the track. This model has a reach of over 20″. The table can accommodate up to a king sized quilt.
It is a beautiful but intimidating machine. It is loud when it starts stitching. You have to be prepared for the amount of vibration it has as well. Until this weekend, I had only ever loaded the quilts onto the machine and done basic basting of the layers. It is a lot of machine and it is quite intimidating.
At this point (in the picture above) we have the backing loaded onto the machine along with the batting. Each layer gets its own roller to load onto and then they roll up around the roller in the harp of the machine. As you finish quilting each row, you roll the quilt up more.
Here Kathy is basting the batting down to the back layer of the quilt.
Once we had it all loaded, we basted the quilt top onto the other two layers. It is now ready to quilt.
Confession time…
I really had not used the machine until this visit. I did baste the top to the other layers. I have to admit that this machine is a lot of machine to use. Practice makes perfect. I, however, cannot baste a straight line following the edge of the quilt. I ended up being laughed at by my wonderful mother.
Fortunately, she was game to do the quilting!
This is a not so great picture, but with the lighting and the amount of vibration I was experiencing from the machine, this is the best one I got especially zoomed in as much as I was. You can at least see some of the quilting work.
It was discovered that the machine was having problems with its tension. We were more than halfway through the quilt. We adjusted it and went on and while it would improve initially on the row, by the end of the row, it would be even worse than before we made the adjustments.
It meant picking out the stitches – 10 stitches per inch – out of a large quilt. This quilt is roughly queen sized. That is a lot of square inches to pick those stitches out. Let me just say that the lent roller is a fabulous invention. We had a lot of thread pickings to pick up off the quilt. It took over 10 hours and we had not finished picking the stitches out when I had no choice but to leave and make the 4 hour drive home.
The good news is that we did get the machine running properly again in this 10 hours that was spent picking stitches.
In that time, I was also able to get my hands on the test "quilt" and run the machine and do some quilting. I will confess that I am not ready for prime time…er…experienced quilting, but I did not do too bad for my first run of the machine in all of is full speed quilting power.
Unfortunately, this quilt did not get finished this weekend like I had planned. I now have to plan another trip back to Spring, TX so that we can finish the quilting on the long-arm machine at Kathy's Needle and Thread. I am not sure when that will be yet. I have 2 additional quilt tops completed that need to also be quilted while I am there. I might have a 3rd quilt top finished before I leave to make the journey again.
Stay tuned for the finished pictures in the near future.